Patron Partner Program
Olivia's Place has no regular funding, relying on community generosity to deliver much needed services to Gippsland families. A key cornerstone of this generosity is the Patron Partner program, which recruits businesses who have a heart for supporting families. These businesses commit to making regular financial contributions throughout the year to ensure financial sustainability for Olivia's Place and service availability for the families we support.
The program is underpinned by promotion of the partnerships through social media and print media. A large ad is placed in the Warragul Drouin Gazette each week and in the Latrobe Valley Express each month, providing a variety of messages about the services of Olivia's Place and the businesses supporting us throughout the year.
Enquire about Joining the Patron Partner Program
Our Patron Partners make ensure that we can cover our critical costs like insurances and keeping a roof over our heads. Charities are like any other business in this way, but we don't sell products to raise money. We rely on your generosity and passion for our cause. Get in touch if you would like to become an Olivia's Place Patron Partner.
View the 2022 Gallery of Patron Partner Ads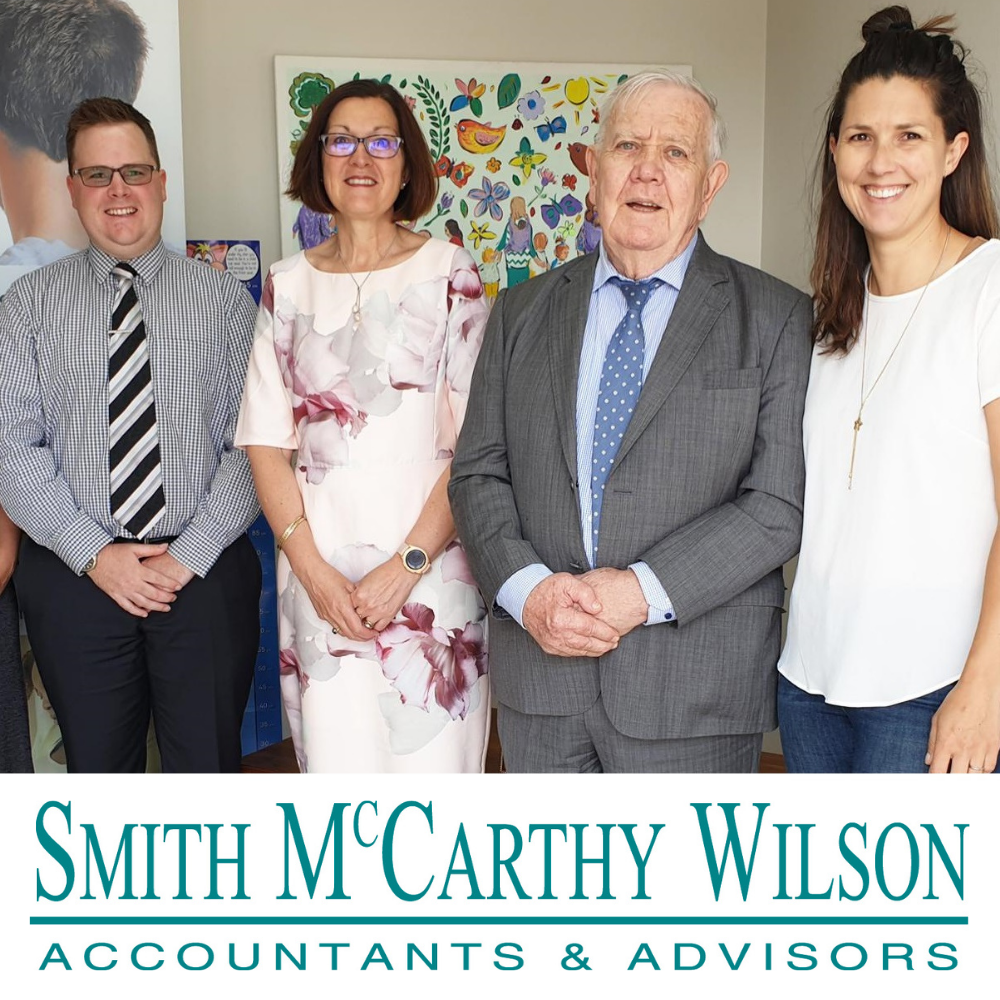 Our Platinum Partner
Smith McCarthy Wilson, Accountants and Advisors, are a Warragul based accounting and financial planning practice offering the full range of public accounting services. The firm of Smith McCarthy Wilson commenced in 2002, and like Olivias Place, we believe that our clients have the right to expect professional, high quality standards of service from the entire team. We are happy to be a supporter of Olivias Place and the valuable work they do.
Gold & In-Kind Patron Partners - Thank you